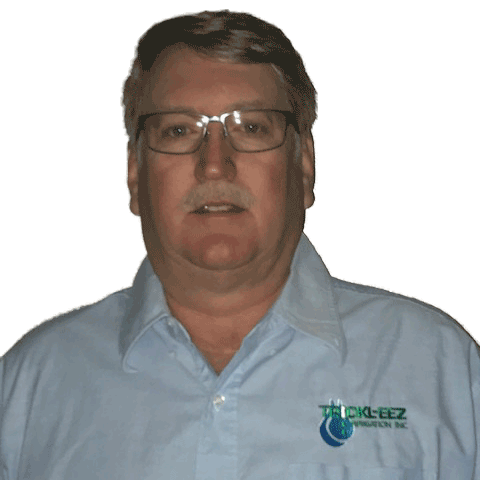 Tom Anderson
TRICKLE-EEZ Irrigation
Tom Anderson. is an irrigation management specialist with TRICKL-EEZ Irrigation, based in Saint Joseph, Michigan. Tom has over 18 years of experience and works directly with the farmers/growers to evaluate their needs and design a system that is appropriate to those needs. Tom has designed fully automated irrigation systems, or a simple manual systems for row crop, greenhouse, sub-surface drip (SDI), field crop and nursery growing
How To Plan An Irrigation Systems
Phil Asura
TRICKLE-EEZ Irrigation
As owner of TRICKLE-EEZ Irrigation, Phil understands the best practices of irrigation and how to setup the right system for your field.
How To Plan An Irrigation System
Blain Becktold
Down On The Farm Consulting; Co-Founder of iHemp Michigan
Blain worked with USDA the Farm Service Agency for 27 years. After retiring he started Down On The Farm consulting with Farmer on various USDA Programs. Blain helped form iHemp Michigan to educate and promote growing Industrial Hemp. Blain did Industrial Hemp farming this year growing both CBD & Grain.
Farmer Tales
Rachel Berry
Illinois Hemp Growers Association
Rachel Berry is the founder and CEO of the Illinois Hemp Growers Association. She is an experienced member of the Tiny Hemp Houses building team, a regenerative farmer, a community organizer, and hemp educator. Rachel's work is dedicated to building the resources and relationships necessary to grow a sustainable and equitable Illinois hemp industry. She is a frequent statewide speaker at hemp and agricultural education events and has been featured on Chicago Tonight and NPR's The 21st.
Hemp as a Building Material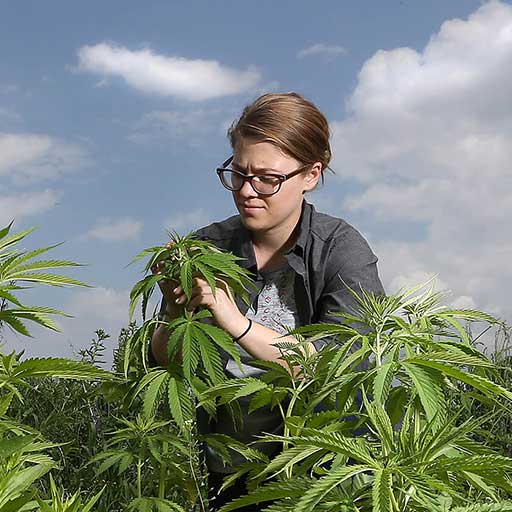 Marguerite Bolt
Purdue University
Marguerite Bolt is the hemp Extension specialist at Purdue University in the Department of Agronomy. Marguerite received her M.S. in Entomology from Purdue University, and her B.S in Entomology from Michigan State University. Her research has focused on hemp-insect interactions and plant chemistry. She is interested in the secondary compounds that hemp produces and how they affect insect pests, although she has had to shift her focus to agronomic production questions surrounding hemp. Her position is new to Indiana and she is serving as a catalyst to link growers to production facilities and the research community through online resources, field days, and workshops.
Insect, Pests & Control
Dr. Erin Burns, PH.D.
Michigan State University
Dr. Erin Burns is a Weed Science Extension Specialist and Assistant Professor in the Department of Plant, Soil, and Microbial Sciences at Michigan State University. She started at Michigan State in April 2017. She received her B.S. degree from the College of Saint Benedict (Minnesota) in Biology, her M.S. from North Dakota State University in Plant Sciences, and her Ph.D. from Montana State University in Plant
Sciences. Erin's research and extension program focuses on current and emerging problematic weeds in Michigan cropping systems, specifically forages, potatoes, corn, and recently industrial hemp. Current research focuses on practices to mitigate the development and spread of herbicide resistant weeds and
understanding how climate variability will impact weed biology, ecology, and population dynamics.
Hemp Herbicide Trial Results & Non-Chemical Controls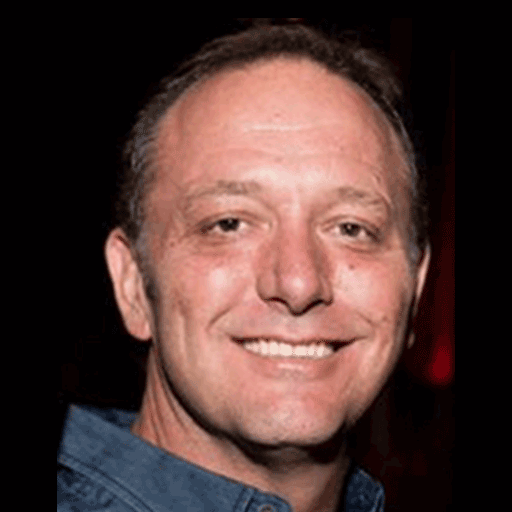 Jeffrey Cole
US Hemp Brokerage LLC
Jeffrey Cole is the owner and founder of US Hemp Brokerage LLC, which he established in order to become the leading professional brokerage firm in the domestic hemp markets. While Jeff formed the company in August of 2018, he has recently nurtured the firm to its official launch on November 1, 2019. He has 7 team members at US Hemp Brokerage and he is based in Boulder County, CO.
Most recently (October 2018 – November 2019), Jeffrey held the position of Director of Program Development with Restorative Botanicals, a leading hemp firm, based in Boulder, CO. 
Hemp Brokerage and his Hemp Replacement Index
Josh Colton
Josh Colton Legal Hemp Law Group
Josh is a senior attorney at the Hemp Law Group located in Michigan and
founding partner of his own practice, J. Colton Legal. Josh focuses on corporate
transactional, licensing, and regulatory compliance law. With an emphasis on
the hemp industry, Josh advises clients in areas including licensing, regulations,
research partnership drafting, and seed-to-sale contracting.
Understanding Hemp Contracting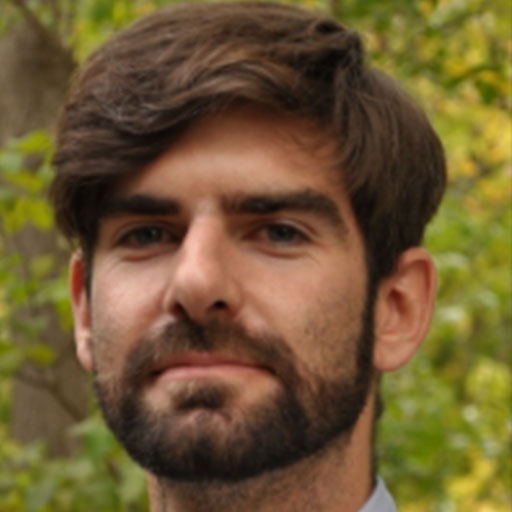 James DeDecker
Upper Peninsula Research and Extension Center
Director of the MSU Upper Peninsula Research and Extension Center in Chatham, MI and a Specialist in the MSU Extension Community, Food and Environment Institute. He earned a BS in Environmental Studies and Anthropology from the University of Wisconsin-Oshkosh, as well as MS and Ph.D. degrees in Crop Sciences from the University of Illinois. James specializes in soil health and fertility, integrated pest management and the human dimensions of agriculture.
Grain and Fiber Variety Research Insights
Cross Pollination Panel Discussion
Rick Diamond
CBD Training Academy
Rick Diamond is the Chief Executive Officer of the CBD Training Academy and the International Cannabinoid Consortium, Icann. He has been the CEO of 3 healthcare tech startups and was cofounder and CEO of a leading training company that he built and sold. He is also an advisor to Wyllness, a transformational disease management platform as well as other CBD startups. The mission of Icann is to train 10,000 CBD Professionals and to help 100 million people around the world to improve their health and wellness through the effective use of CBD and other cannabinoids.
How to Sell CBD
Grady Emmons
Marijuana Security Operations
Grady has spent his 25-year career actively involved in protective services. His experience covers everything from law enforcement to private sector protection, security, and investigations. He has conducted all levels of background investigations from military to those requiring White House access. He currently manages all day to day activities of Marijuana Security Operations. Originally starting as a corporate security firm in 2006, Marijuana Security Operations has entered the cannabis industry to provide top quality security officers, background investigations, security plans, and secure transport services to licensed cannabis and hemp businesses.
Hemp Security
Drew Faude
Partnered Process
Partnered Process is one of the first processors in Wisconsin to gear up for an organic certification to process hemp.  Recently a family member was diagnosed with an autoimmune illness and found CBD Full Spectrum Oil to treat symptoms. My mission is to create a full spectrum oil to nourish the body naturally. Partnered Process is giving me the opportunity to share my knowledge and work with local 
Organic Hemp Farming Panel: Is Organic Better And What Does It Take?
Jeff Gallagher
MHR Brands
In 2013, Jeff Gallagher was on a journey to live a healthier lifestyle when CBD changed his life. When he started Made by Hemp, he had the goal of helping five people each month through CBD.  Today, Made by Hemp employs more than twenty team members and helps thousands of people each and every month.   Made by Hemp manufactures high quality CBD products with stable, domestic hemp sources, right here in Michigan.
Crash Course in CBD: Decoding CBD Language
Lisa Gallagher
MHR Brands
Lisa Murphy Gallagher is the Community Relations Director at Made by Hemp, a local manufacturer and worldwide distributer of high quality CBD products, which is owned by her husband, Jeff Gallagher.   She has an extensive background in Human Resources Management and Consulting, but after her own personal journey with holistic health solutions, including CBD, she joined the company in an official capacity.  Lisa has a passion for natural health and wellness, travel, and lifelong learning opportunities.  She and her husband and three children live in Holland, Michigan.
Women in Hemp Panel
Travis Higginbotham
The Hemp Mine
Travis is the President of Genetics for Hemp Mine . Hemp Mine supplies premium hemp genetics in three parental materials, liners (rooted cuttings), URCs (unrooted cuttings) and stage-3 TC (tissue culture). They have production facilities throughout the South, East Coast and North East US. There cultivar selection have genetic stability, commercial grade growth consistency and produce high potency of multiple different terpenes and cannabinoids (CBD, CBG, CBN) etc… There is plenty of risk and miss-information in cannabis genetics, Hemp Mine goal is to take that risk out of it for you and be a strong partner who is accountable to your success.
Plant Genetics, Plant Propagation , Growing of Industrial Hemp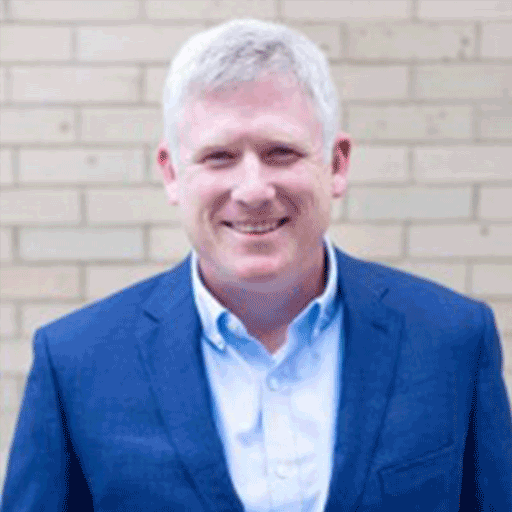 Chase Hubbard
Senior Hemp Analyst
Chase is a senior Hemp Analyst at The Jacobsen and has been reporting on the hemp markets.  His insight will help growers and those involved in the hemp market understand where hemp products will go in the future.
CBD Market Report
Eric Kietzer
Kietzer Farms Inc.
KFI is the Midwest's largest producer of plug transplants for agriculture. KFI currently services our commercially sized customers in over 20 States and Canada. KFI is a family owned and managed greenhouse operation with a dedication to plant health, product uniformity and customer satisfaction.
Eric will be sharing his years of plant propagation knowledge with Expo attendees.
Hemp Plant Propagation
Jeremy Klettke
Davis Farms of Oregon
Jeremy Klettke has dedicated over 20 years studying the cutting-edge science around the endogenous cannabinoid system and how it is impacted by the entourage of compounds contained within the cannabis plant. Jeremy has also worked in the research and development of cannabis chemotypes specifically for CBD (Cannabidiol) production, most specifically on the development of varieties containing below 0.3% Total THC for implementation in the current hemp industry. His work has led to the development of feminized seed varieties for specific bio-regions and micro-climates. In 2016, Mr. Klettke worked with members of the Oregon State Farm Bureau and the Oregon Department of Agriculture to draft the current house bill under which the Oregon Hemp Program operates.
Sourcing the Right Genetics  
Jeff Kotuik
Hemp Genetics International
Jeff is known for his 'real life' experience in the field and having a strong applied research background providing bench marks in the hemp industry which has assisted in the success of producers and colleagues in the burgeoning hemp industry.
Jeff studied Agriculture at the University of Manitoba and in 2012 obtained a BGS from Athabasca University where he graduated with distinction. He is a Certified Crop Advisor and is a member of the Manitoba Institute of Agrologists. Jeff is a director of the Canadian Hemp Trade Alliance where he currently holds the position of chair of the Research committee"
Growing Hemp For Grain
Heidi Lindberg
Michigan State University
Heidi Lindberg is a greenhouse and nursery extension educator based in Ottawa County. She serves greenhouses and nurseries in western Michigan including the large density of ornamental plant production in Allegan, Kent, Ottawa, and Muskegon counties. Her major program initiatives include: lighting for efficient production of greenhouse crops, pest and disease management, and marketing of ornamental plants.
Greenhouse Hemp Production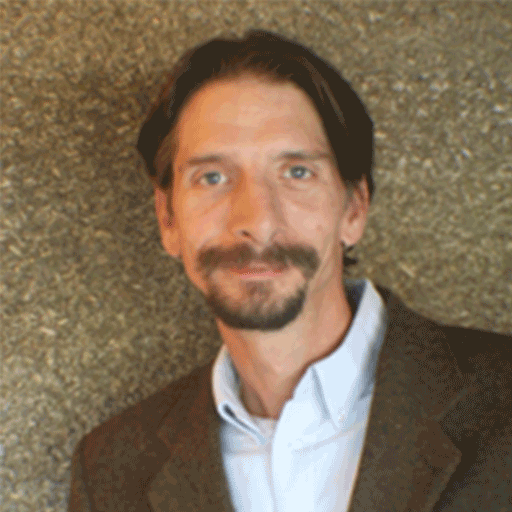 Eric McKee
Founder and CEO of Wndr LLC
Eric McKee is a veteran and eco-entrepreneur specializing in hemp-based solutions to combat global problems. Eric is the Founder and CEO of Wndr LLC, a Colorado startup, whose mission is to infuse sustainability and style with economic viability. His firm is built around developing startups capable of solving industry wide bottlenecks in the industrial hemp industry. His international clientele are positioned at all parts of the supply chain from seed to retail. Eric's deep knowledge, expertise, connections and business acumen culminated in the formation of the US Hemp Building Association. As a co-founder and Director of Strategic Development, Eric is currently facilitating the organization's 1st year expansion, leveraging his years of experience working in the sector.
How Hemp is Changing the Building Industry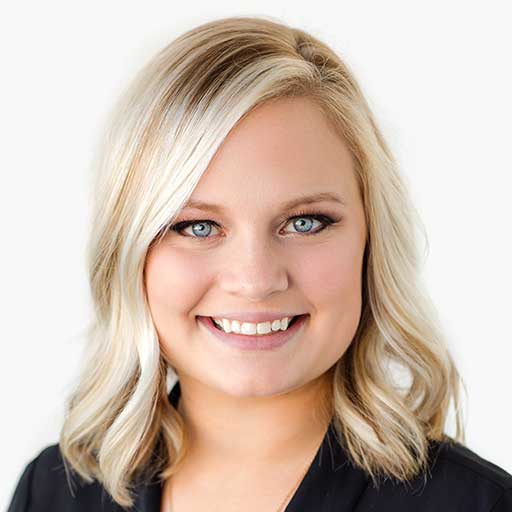 Kia Mikesh
CEO Adams Independent Testing
Kia Mikesh is the current CEO/Partner of Adams Independent Testing and Vice President of North Dakota Grain Inspection. She is a graduate from the Carlson School of Management at the University of Minnesota in Minneapolis. After graduation, Mikesh was hired by NDGI as the company's Project Manager and soon worked her way to the Vice President role. She now manages the agency across eight states. Along with her commitment to NDGI/Adams Independent Testing, she is the Project Manager for AdamsNet, a company that develops software programs for grain inspection agencies similar to NDGI. Mikesh currently serves as a member of several Board of Director's including TrueIT and the American Association of Grain Inspection and Weighing Agency and was appointed to serve on the U.S. Department of Agriculture Grain Inspection Advisory Committee, where she provided recommendations and solutions to better programs and services under the U.S. Grain Standards Act. 
Testing, Sampling, Lab Results & Compliance
Garrett Owen
Michigan State University
Garrett Owen is the floriculture and greenhouse production Outreach Specialist based in Oakland County. He serves greenhouses in Eastern Michigan including the Metro-Detroit area. His major program initiatives include: propagation, efficient production of greenhouse crops and herbaceous perennials, greenhouse and nursery substrates, and crop diagnostics.
Greenhouse Hemp Production
Jonathan Page
CEO of Green Farms Co. LLC
Green Farms Co, LLC is a vertically-integrated, seed-to-wellness hemp company.  He is often described as "an entrepreneur in an attorney's body."  He regularly serves as a keynote at business conferences on mindset and helping CEOs and founders rethink their next "blue ocean" and how to scale and sustain profitable business growth.
How to Avoid Another Dot-Com Bubble Burst in a Green Rush Era
John Phyle, over the last 25 years has been on the leadership team of 6 startups. His unique experience across diverse industries has thought him that start-ups all face common issues. After a personal tragedy, he started his latest start-up, Phyle Pharms, brings together the culmination of all these business experiences in what he sees as the biggest opportunity, with the biggest challenges, in a burgeoning Hemp industry. 
 Phyle Pharms grows hemp, provides agricultural services, and has a full service processing and extraction facility. John Phyle lives in Clarkston, Michigan where he is raising his 3 teenage boys after losing his wife to cancer in 2017. 
Farmer Tales Panel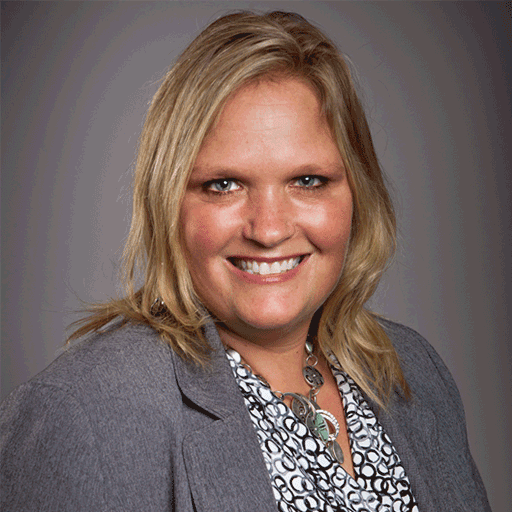 Lori has vast amount of  experience in building small businesses and participating in many entrepreneurial markets with the latest venture of starting up a HOP's farm (Hang Over Hops) in Northern Michigan with her son  Andrew.   Lori can draw many parallels from the  last four years of building a specialty hops business to their newest venture in growing, processing, marketing and selling Hemp. This year HOH Hempnotized grew nine strains of Hemp in Northern Michigan and leveraged many of learnings (Good, Bad and Ugly) from HOP's to enable a good first year in Hemp.  She is excited to share her learnings and insights so others can benefit from her experience.
Small Acreage Farming 
Stacey Roberts
Natural Concept, LLC
Stacey Roberts completed the International Organic Inspectors Association Farm and Processor Inspector training and has been an independent organic inspector since 2012.   She holds a Master of Science in Business Administration and has expertise in organic growing, handling, and processing standards and organic quality management.   She enjoys traveling throughout the Midwest and meeting organic farmers and processors.    
Organic Hemp Farming Panel: Is Organic Better And What Does It Take?
Gus Rosania, PHD
Professor of Pharmaceutical Sciences at the University of Michigan
Gus Rosania, PhD is Professor of Pharmaceutical Sciences at the University of Michigan College of Pharmacy. He is the course coordinator of the Pharmaceutical Sciences 420: Medicinal Cannabis course, which is the first course dedicated to the topic of Medicinal Cannabis, taught at an accredited research university in the United States. Gus is a Fellow of the American Association of Pharmaceutical Sciences and a world-recognized expert in drug development and design. In the past, his research was aimed at maximizing drug efficacy and safety while minimizing toxicity. For this purpose, he pioneered the development of computational  and experimental approaches  to simulate and then analyze  drug transport pathways from the subcellular to the whole organism level.   In addition to his continued research on drug toxicity,  he is  involved in a broad-portfolio of  many different Cannabis related projects, with the ultimate aim of using Cannabis to redirect civilization towards a more peaceful, creative and sustainable direction.
Adam Rosenberg founded the nation's first cannabis business student organization, Green Wolverine, while attending the University of Michigan Ross School of Business. During that time, Rosenberg expanded the organization to four states and was named a ZLI Entrepreneurship Challenge Finalist for his hemp-focused venture, HEMPOWER Detroit. His involvement in education and research continued after graduation as a Lecturer in the PharmSci420 course at the University of Michigan College of Pharmacy. In addition to working with cannabis-focused investment firms such as The Arcview Group and Tress Capital, Rosenberg owned and operated a 30-acre high-CBD hemp cultivation project in North Carolina, Oasis Botanicals. He led the operation from seed to a successful harvest before returning to Michigan to continue his mission of leading the next generation of hemp industry professionals.
The Young Generation: how they are influencing the hemp industry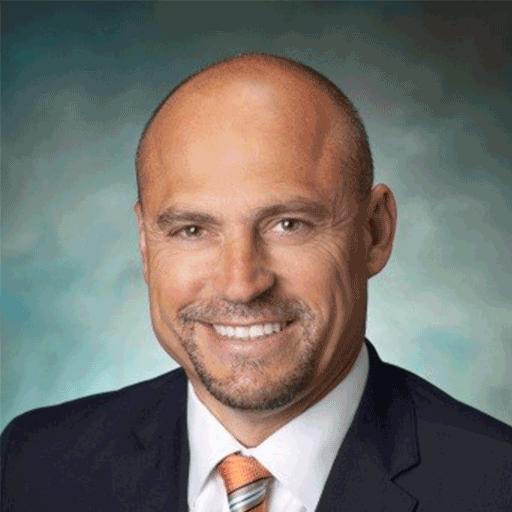 Gary Schuler
Founder and CEO of GTF LLC
GTF LLC was founded in 2014 and specializes in creating secondary applications for unused plant-based materials including; farming over-production, hemp waste, brewers spent grain, and post-consumer food waste. 
GTF uses a revolutionary drying and pulverizing technology that enables wasted materials to be "re-purposed" into new "green" materials such as consumer food products, next generation animal feed, bio-degradable plastic, and building products. 
Hemp Innovation 
Gene Smith, CPA
Robert F Murray & Co. CPAs
Gene is a graduate of Central Michigan University with a B.S. in Business Administration and Accounting major. He passed the CPA exam while working in Texas for a large oil and gas corporation. In 1985 he moved back to Alma, Michigan and purchased a CPA firm where he developed an expertise in agriculture and was a trusted advisor to many large farm operations in central Michigan. In 1999 he started a company that designed and manufactured grain handling equipment including bucket elevators, drag conveyors and belt conveyors. 
Gene is now one of the shareholders of a 60 year old CPA firm in Mt. Pleasant, MI where he puts his 40 years of experience to use providing tax and accounting services for small businesses, including farm operations. He has also developed expertise in the special tax issues that face cannabis companies. 
Finances, Taxes & Business Plans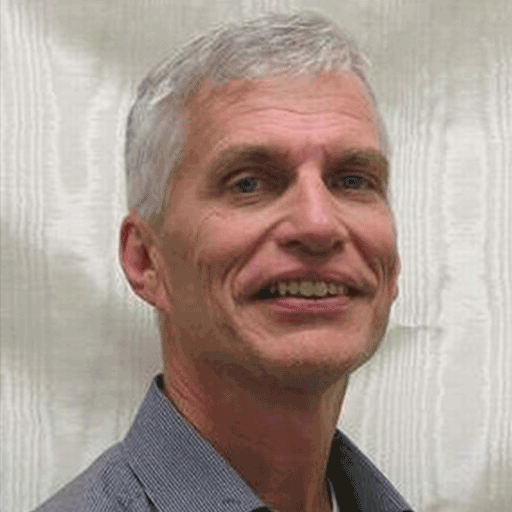 Dr. Kurt Thelen
Michigan State University
Dr. Thelen is a professor at Michigan State University, in the Plant, Soil and Microbial Sciences Department and the Great Lakes BioEnergy Research Center.  His research program is focused on developing crop systems that increase food, feed, and energy security while safeguarding soil, air, water, and biodiversity.
MSU Grain & Fiber Trials
Michael Thue
Micheal is the CEO/CBD dosing expert at Great Lakes Hemp Supplements.
Michael E. Thue is A Certified Medical Assistant and Member of the American Association of Medical Assistants. Michael is the CEO & Founder of Great Lakes Hemp Supplements, LLC and the Center for Compassion, LLC. He gained valuable experience in the Cannabis Industry by founding the first 501(3)c Non-Profit Compassion Center in Traverse City Michigan, formerly the Grand Traverse Compassionate Connection in 2009. Michael has over 20 years of experience with using cannabis as medicine in a vast variety of alternative forms including GI Tube, Vaporization, Topical use and more. Michael has created award-winning CBD edibles and is passionate about ethics and education in the CBD industry.
CBD: Is it right for you?
Steve Tomlins
Turtle Creek Farms
Steve Tomlins has been farming organic for 6 years and has been part of the Wisconsin pilot program for the last 2 years. He is committed to the practice of whole-systems regenerative farming– healthy soil, healthy plants, and healthy animals grown locally with hard work and love. Steve has learned much from his last 3 years with organic hemp and will share his unique insights he has uncovered along the way. 
Organic Hemp Farming Panel: Is Organic Better And What Does It Take?
Janet Tombre
Grassy Knoll
My husband and I own The Grassy Knoll, CBD retail store, in Grand Rapids, MI.  We decided to start this business as we experiemced friends and family (furry family members as well!) succumb to cancer and other illnesses.  We saw a great need for CBD in our community as an alternative to using conventional pain medicines. Our passion is hemp and CBD– and pets are an equal share of our passion. We had a 14 year old German Shepherd who had severe arthritis in her back and CBD was a life saver for her. Many customers come into the store with their testimonies about how CBD has helped their pets. We feel strongly about giving back to the community especially the Humane Society and the Bissell Pet Foundation and helping as many people as we can through our CBD products.
CBD & Pets
Craig VanBuren
MDARD Laboratory Division Director
Craig VanBuren is currently the Laboratory Division Director for the Michigan Department of Agriculture and Rural Development. In addition, the Lab division provides testing services on a fee basis to Michigan's industry and private citizens. Additionally, Mr. VanBuren is currently Chairman of the National Conference on Weights and Measures and is a member of the board of directors.
Industrial Hemp Testing
Roman Vyskocil
 RGG Farms & Moo Moo Hemp Company
I am the founder, owner, and operator of RGG Farms and Moo Moo Hemp Company, a hemp based group of businesses ranging from farming, genetic research and production, product development and implementation into retail sales, hemp based animal ration feeding, hemp lime construction, retail outlet, and educating the public and clients about the possibilities and sustainable economic opportunities in hemp.
Hemp As A Building Material
Lori Whitmyer
Edgewood Farms
Lori Whitmyer is an experienced agriculture professional with a background in livestock, animal feed, FSMA certification, crop inputs, fertilizer, and chemicals. This has given her a strong foundation to begin growing Industrial Hemp on her own family farm in Cass County. She, along with her husband, sister and brother in-law had their first year growing and harvesting hemp on their 90-acre farm. Their first year offered a great perspective of the challenges and education needed to succeed with this specialty crop. Lori plans on being a resource for education, experience, and knowledge in her county by keeping informed of new legislation, farming practices and innovation.
Small Acreage Farming & Women in Hemp Panel
Jeff Wolfson
CBD Training Academy
Jeff is the Co-Founder & Chief Growth Officer of the CBD Training Academy and Icann Ventures. He spent a successful career in the building industry where he led regional and national sales teams in both manufacturing and distribution. He is also an advisor to several cannabis and CBD startups and helps to lead the innovative virtual accelerator, called the Founder's Program which selects and works with 10 cannabis/CBD CEOs on a quarterly basis.  Icann runs the Global CBD Coach Network and is a leading platform in the CBD industry. Icann's vision is to help over 100 million people to improve their health and wellness through the effective use of Cannabinoids. To do that, Icann will train over 10,000 Certified CBD Professionals and Coaches.
How to Get into the CBD Business
Nick Young is a graduate of Western Michigan University's Haworth College of Business and the founder and CEO of Krystilion. Before Krystilion, Nick was the Director of Sales at a $1.2B IT Consulting firm in Grand Rapids, MI where he learned the importance of communication, orchestration, and large scale project planning. Krystilion is a team of business and engineering talent focusing on distillation, custom product formulation, and wholesale product distribution. Nick believes that more process, transparency, and collaboration is needed between farmers and processors in the midwest to keep pace with the broader, more mature, national market.
Extraction Basics and Comparison of Methods
Demystifying and Understanding CBD Labels
We have curated a dynamic group of speakers who are prepared to share their knowledge to help you succeed with hemp. Regardless of your interests in the industrial hemp industry, we have content lined up that is valuable and timely. Early bird pricing is in effect until December 3rd.  Discounts are available to members of iHemp Michigan.