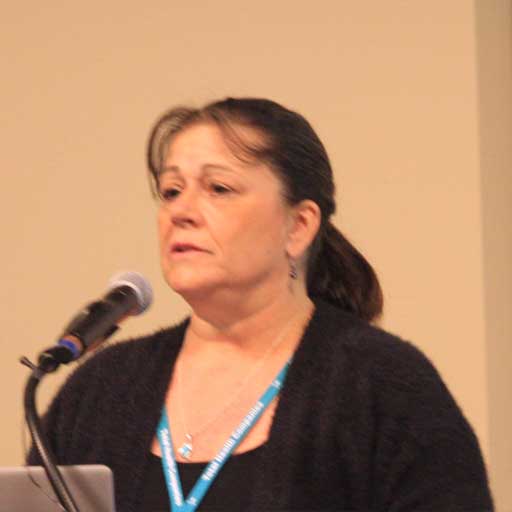 Gina Alessandri
Michigan Dept. of Agriculture & Rural Dev., Industrial Hemp Program Director
While working as the Pesticide and Plant Pest Management Division Director in 2018, Gina and her team tackled the task of creating a path for industrial hemp research in Michigan. The first hemp growing licenses were issued on Earth Day, April 20, 2019. July of 2019 she was formally named the Industrial Hemp Director.
Michigan Regulations for Industrial Hemp Production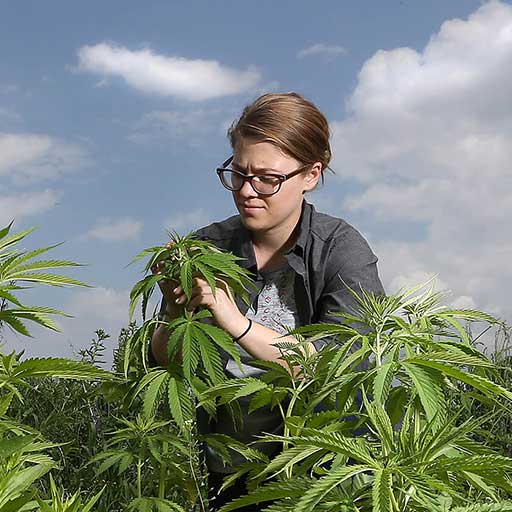 Marguerite Bolt
Purdue University
Marguerite Bolt is the hemp Extension specialist at Purdue University in the Department of Agronomy. Marguerite received her M.S. in Entomology from Purdue University, and her B.S in Entomology from Michigan State University. Her research has focused on hemp-insect interactions and plant chemistry. She is interested in the secondary compounds that hemp produces and how they affect insect pests, although she has had to shift her focus to agronomic production questions surrounding hemp. Her position is new to Indiana and she is serving as a catalyst to link growers to production facilities and the research community through online resources, field days, and workshops.
Insect, Pests & Control
Hunter Buffington
Hemp Feed Coalition
Hunter Buffington is the Executive Director of the Hemp Feed Coalition, a diverse set of stakeholders from across the United States and Canada. Its members were brought together by their motivation of increasing the health of the planet, our pets and production animals, and ultimately for ourselves.
The Coalition will play a historic role in the recognition of Hemp as animal feed and creates an opportunity to work across other industries to create new markets and harness this momentum into FDA approval.
"I believe by celebrating enterprise, supporting our farmers, capitalizing relationships and working together we can change the world. Industrial Hemp is the realization of that opportunity."
Update on efforts for Federal approval of hemp as an animal feed ingredient.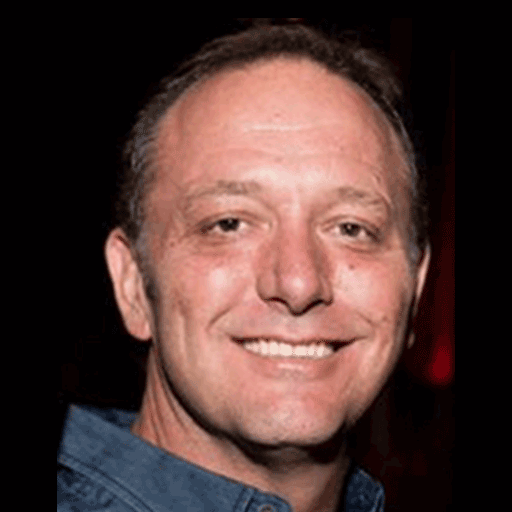 Jeffrey Cole
US Hemp Brokerage LLC
Jeffrey Cole is the owner and founder of US Hemp Brokerage LLC, which he established in order to become the leading professional brokerage firm in the domestic hemp markets. While Jeff formed the company in August of 2018, he has recently nurtured the firm to its official launch on November 1, 2019. He has 7 team members at US Hemp Brokerage and he is based in Boulder County, CO.
Most recently (October 2018 – November 2019), Jeffrey held the position of Director of Program Development with Restorative Botanicals, a leading hemp firm, based in Boulder, CO. 
Hemp Brokerage and his Hemp Replacement Index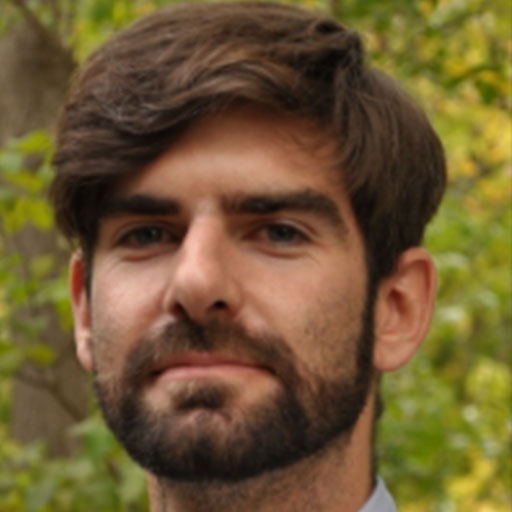 James DeDecker, Ph.D.
Upper Peninsula Research and Extension Center
Director of the MSU Upper Peninsula Research and Extension Center in Chatham, MI and a Specialist in the MSU Extension Community, Food and Environment Institute. He earned a BS in Environmental Studies and Anthropology from the University of Wisconsin-Oshkosh, as well as MS and PhD degrees in Crop Sciences from the University of Illinois. James specializes in soil health and fertility, integrated pest management and the human dimensions of agriculture.
Grain and Fiber Variety Research Insights
Cross Pollination Panel Discussion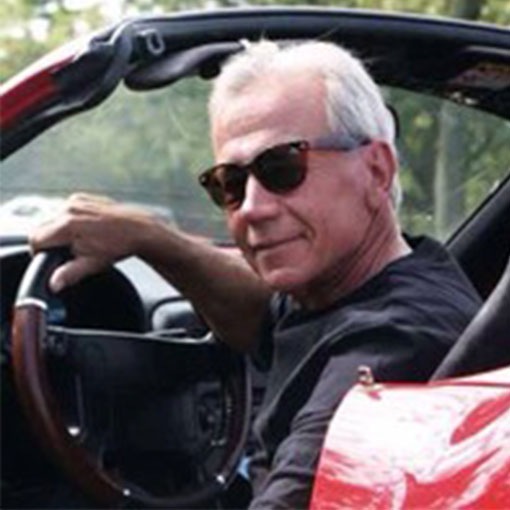 Bruce Dietzen
Founder, Carbon Negative Fiber, Renew Sports Cars
Renew Design (parent of Renew Sports Cars) pursues Henry Ford's vision of a world where everything possible is made from carbon neutral or negative plant materials… from the cars we drive, to the buildings we live in, to the "meat" we eat.
Building Carbon Negative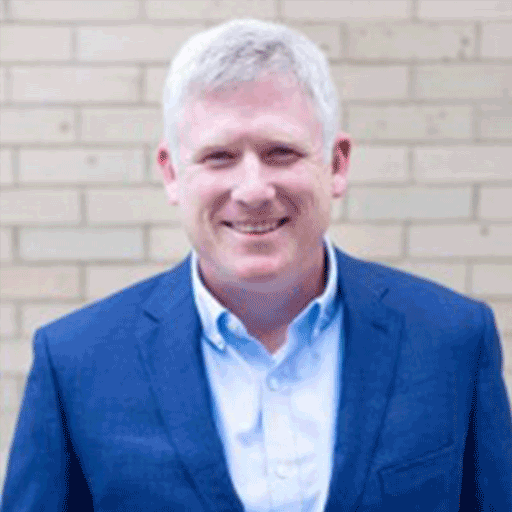 Chase Hubbard
Senior Hemp Analyst
Chase is a senior Hemp Analyst at The Jacobsen and has been reporting on the hemp markets.  His insight will help growers and those involved in the hemp market understand where hemp products will go in the future.
CBD Market Report
Marty Mahan
President, Heartland Hemp
Marty is a long time farmer and hemp advocate. With experience in growing for fiber and prinicpale founder of Heartland Hemp, Marty will share his experience and insight.
Hemp Fiber – Where are the Markets?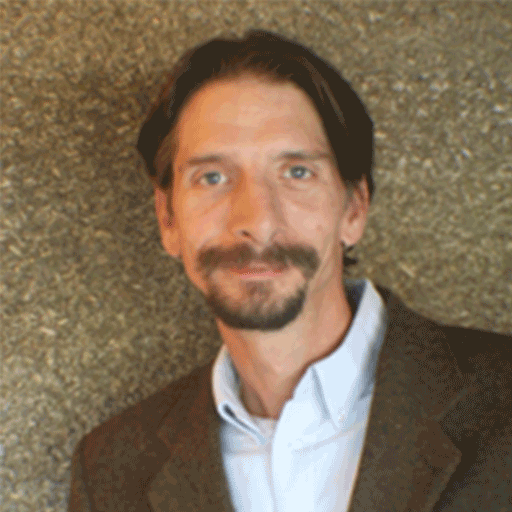 Eric McKee
Founder and CEO of Wndr LLC
Eric McKee is a veteran and eco-entrepreneur specializing in hemp-based solutions to combat global problems. Eric is the Founder and CEO of Wndr LLC, a Colorado startup, whose mission is to infuse sustainability and style with economic viability. His firm is built around developing startups capable of solving industry wide bottlenecks in the industrial hemp industry. His international clientele are positioned at all parts of the supply chain from seed to retail. Eric's deep knowledge, expertise, connections and business acumen culminated in the formation of the US Hemp Building Association. As a co-founder and Director of Strategic Development, Eric is currently facilitating the organization's 1st year expansion, leveraging his years of experience working in the sector.
How Hemp is Changing the Building Industry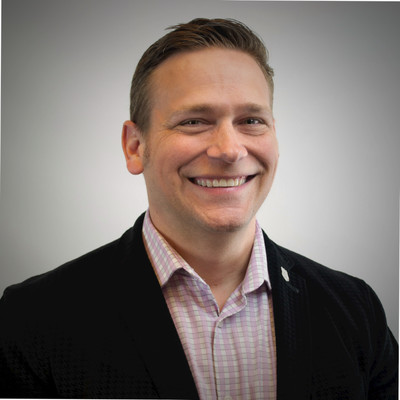 Jesse D. Miller, Ph.D.
Director of Innovation, Neogen
Director of Innovation and Continuous Improvement at Neogen Corporation. With a great team, I oversee our innovation portfolio and process, bringing meaningful products to market that improve the lives of humans and animals worldwide. Without process and continuous improvement, Innovation is but a buzzword, and my team blends the two to provide value to our customers and the organization.
My scientific and professional strong points lie in the areas of Food Safety, Cannabis, Microbiology, Molecular Biology and Front End Innovation, please message me to discuss collaboration opportunities. 
Phytoremediators – How To Protect Your Crops and the Planet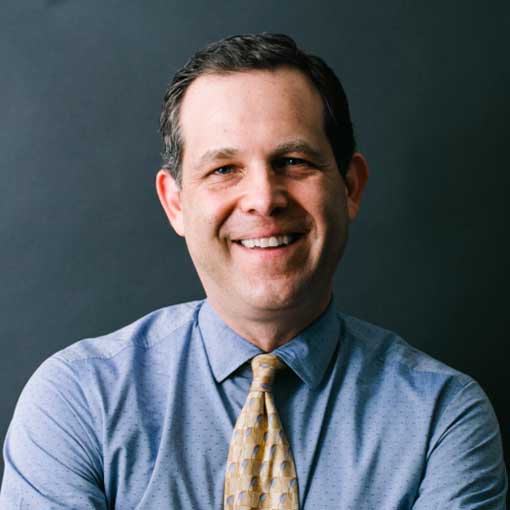 Jonathan Miller
Member in Charge, Frost Brown Todd, Lexington, Kentucky
Jonathan Miller has emerged as one of the nation's leading advocates for the legalization of hemp. Upon leading successful lobbying efforts that laid the groundwork for the 2018 Farm Bill, Miller serves as trusted counsel to dozens of companies in the hemp space, with his full-service complement of law partners offering client counsel on issues ranging from intellectual property to corporate transactions to FDA regulation. Miller helped lead the successful legal battle against the DEA's 2014 efforts to ban the importation of hemp seeds for Kentucky pilot programs, and now serves as general counsel to the U.S. Hemp Roundtable, a trade association of more than 80 hemp companies, representing every link of the product chain, from seed to sale. In nearly two decades of public service, Miller held numerous senior positions in state and federal government, including two terms as Kentucky's elected State Treasurer, serving as Kentucky's Secretary of Finance and Administration, Deputy Chief of Staff of the U.S. Department of Energy, and Legislative Director for Congressman Jim Cooper.
2021: A Year of Promise for Hemp Policy on Capitol Hill and State Capitals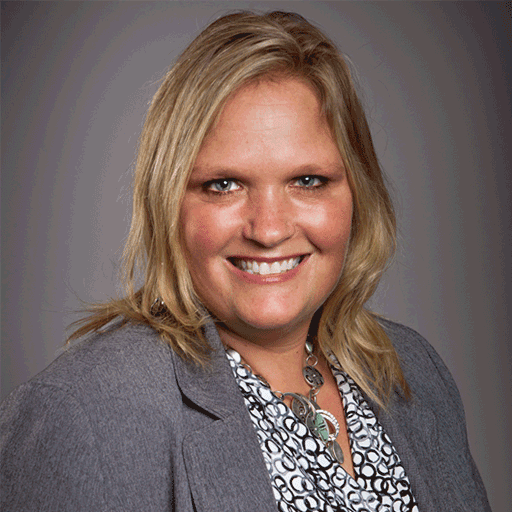 Lori Putt
Founder, HOH Hempnotize
A Seed to Sale, Michigan Grown Hemp Company
Lori has a vast amount of experience in working with Fortune 100 corporations, as well as building and coaching entrepreneurial businesses in many diverse markets. 
Her latest venture being HOH Hempnotize in Northern Michigan with her son Andrew and husband Doug.  Lori can draw many parallels from the last four years of building a specialty hops business to their newest venture in growing, processing, marketing and selling Hemp/CBD. In 2020, HOH Hempnotized launched 25 new products, developed multiple new retail partners, and introduced new capability of offering wholesale and private label products. They grew seven strains of Hemp in Northern Michigan and leveraged many learnings from the prior year's harvests. She is excited to share her learnings and insights, so others can benefit from her vast experiences.
Building Your CBD Brand from Field to Shelf – Start with a Plan A but have a Plan B!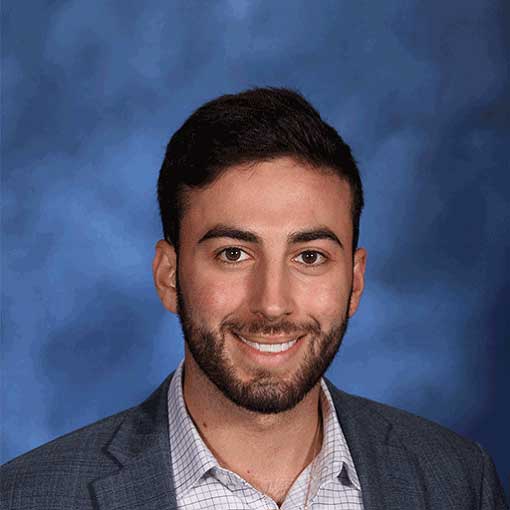 Adam Rosenberg
Vlasic Labs, Chief Financial Officer
I am passionate about education as a tool to advance the emerging hemp industry. My experience includes founding Green Wolverine at the University of Michigan as the first student organization focused on education and professional development of young talent to add value to the market. I have seen the industry from multiple angles, including cultivation and processing, and I see tremendous untapped potential which we can unlock through education. Lastly, I was impressed by the event last year and appreciated the opportunity to participate as a speaker.
Healthy and Sustainable Production of Medicines from Hemp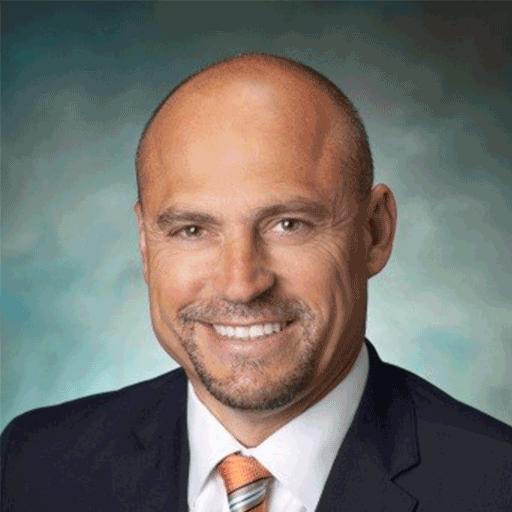 Gary Schuler
Founder and CEO of GTF LLC
GTF LLC was founded in 2014 and specializes in creating secondary applications for unused plant-based materials including; farming over-production, hemp waste, brewers spent grain, and post-consumer food waste. 
GTF uses a revolutionary drying and pulverizing technology that enables wasted materials to be "re-purposed" into new "green" materials such as consumer food products, next generation animal feed, bio-degradable plastic, and building products. 
Hemp Innovation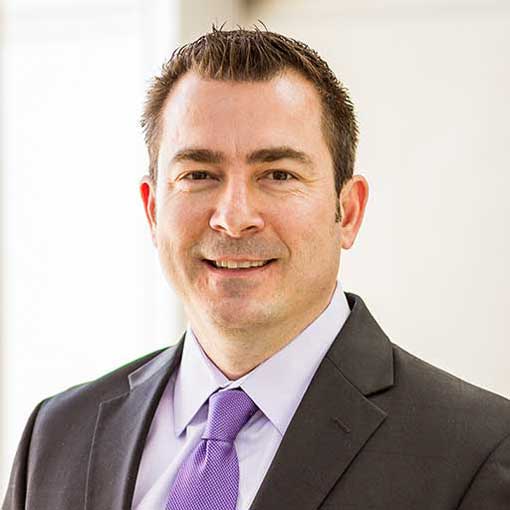 Craig VanBuren
Michigan Dept. of Agriculture & Rural Dev., Laboratory Division Director
VanBuren became the Metrology Lab manager in 2003 and served in that role until 2010 when he became the Director of the Consumer Protection Section, which administers the State's Metrology Lab, Motor Fuels Quality Program and the Weights and Measures Program.  In 2016, VanBuren was named the Director for MDARD's Laboratory Division which provides scientific and analytical services for the programs of the MDARD and other agencies. In addition, the Lab division provides testing services on a fee basis to Michigan's industry and private citizens.  Additionally, Mr. VanBuren is past-Chairman of the National Conference on Weights and Measures and is a member of the board of directors.
MDARD Industrial Hemp Rules & Testing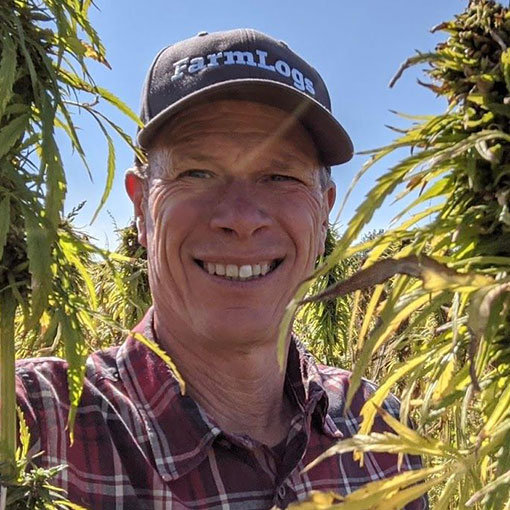 Mark Vollmar
Organic Farmer
We have been certified organic since 1996.
In 1999 I co-founded Organic Bean and Grain, an organic grain elevator and food grade grain cleaner, with my brother Steven. We sold that company to Cooperative Elevator Co. in 2016 to focus on farming.
In 2019 my son and I started shifting our farming practices to regenerative organic because we have seen a deterioration in soil quality. This means we have drastically reduced tillage, dramatically increased cover crops and increased diversity from more grain, cover crop mixes and grain hemp in our rotation.
Farmer Tales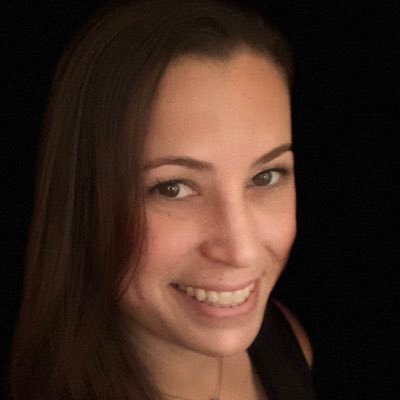 Marielle Weintraub, Ph.D.
President, U.S. Hemp Authority
While the hemp industry is awaiting FDA regulations, the need for self-regulation became clear. In this session we will discuss how manufacturing and distributing standards, farming best practices, and third-party independent audits can help protect your business and your customers.
Seeing hemp clearly. Building trust and transparency through self-regulation.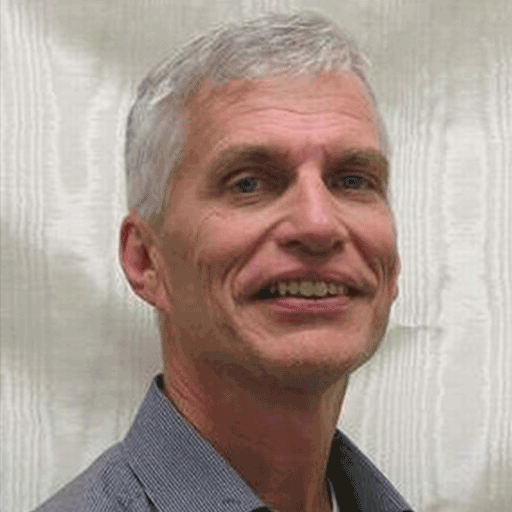 Kurt Thelen, Ph.D.
Michigan State University
Dr. Thelen is a professor at Michigan State University, in the Plant, Soil and Microbial Sciences Department and the Great Lakes BioEnergy Research Center.  His research program is focused on developing crop systems that increase food, feed, and energy security while safeguarding soil, air, water, and biodiversity.
MSU Grain & Fiber Trials
Craig VanBuren
MDARD Laboratory Division Director
Craig VanBuren is currently the Laboratory Division Director for the Michigan Department of Agriculture and Rural Development. In addition, the Lab division provides testing services on a fee basis to Michigan's industry and private citizens. Additionally, Mr. VanBuren is currently Chairman of the National Conference on Weights and Measures and is a member of the board of directors.
Industrial Hemp Testing
We have curated a dynamic group of speakers who are prepared to share their knowledge to help you succeed with hemp. Regardless of your interests in the industrial hemp industry, we have content lined up that is valuable and timely. Discounts are available to members of iHemp Michigan.